Metro Atlanta Urology and Pelvic Health Center
About Our Facility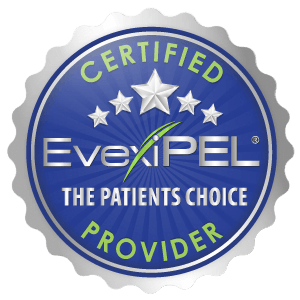 Metro Atlanta Urology and Pelvic Health Center is thrilled to serve women and men of all backgrounds with pelvic and sexual health concerns. Our office employs a highly educated staff that focuses on your satisfaction first and foremost. Utilizing groundbreaking techniques and technologies, we perform cutting-edge services ranging from precision diagnostics to advanced robotic surgeries. The moment you walk through our doors, we will welcome you and get you signed in and ready for your appointment. During your short wait, you can relax in our comfortable reception area. When Dr. Shenelle Wilson is prepared to see you, we will guide you to one of our private treatment areas where she can address your goals and concerns with a custom treatment strategy.
Reviews
Dr. Wilson is amazing great wonderful doctor she will pay attention all the your concerns and words She's care about her patients Actually all the Georgia Urology doctors are great doctors and staff members are very friendly and helpful
She's about the most personable, nicest, caring, down to earth doctor I have ever met in any medical field. I love her to pieces. I want to invite her over for dinner. -Wanda Massey
I met Dr. Wilson thru a referral before a prolapsed uterus that was causing me to have difficulty passing my urine. She treated me like I was family. She told me what my options were and made sure that I understood. Covid lockdowns pulled the plug on my plans and Dr. Wilson moved her practice north out of Atlanta. It took me several months to find her after Covid restrictions were lifted. She was the doctor that I trusted my body and my life with. She is warm, caring. professional individual, who just happens to be the best doctor for the job. I highly recommend her for anyone who needs help with GYN and Urology issues. She is wonderful!
Ready to get started?
Our Provider
Dr. Shenelle N. Wilson
Urologist in Kennesaw, GA
1301 Shiloh Rd NW
Ste 660
Closed. Opens Tue at 8 AM
Contact Us
1301 Shiloh Rd NW, Ste 660,
Kennesaw, GA 30144
Hours
Wednesday:
8:00AM
-
5:00PM
(by appointment only on Fridays)